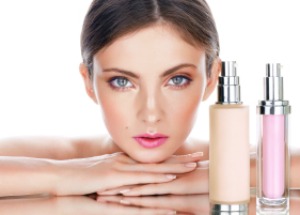 How do you know that a Celebrity can help build my brand and sell more product?
So that might just be the million dollar question: how do I know who is the best Celebrity for my brand, company or product's launch?
What a tough question. There are many ways to go about answering it. You can hire polling companies for data that can give you some comfort such as:
E Polls
Q Score
Davie Brown score
IPsos Poll
You can utilize your existing line up of PR and marketing agencies. You can bring the search in-house or you can hire an outside expert with no conflicts of interest to do your research and Celebrity Talent buying for your Endorsement. Knowing the demographic and audience for your products, services or brands helps, but when you are looking for a Celebrity spokesperson or to secure a Celebrity Endorsement, you need to make sure you have your assumptions backed up with data and a real gut check.
Managing a Celebrity who is now your spokesperson is not always easy because the herd of helpers circled around this Celebrity might be more about "protecting" the Celebrity spokesperson than actually allowing your access to make sure you have the best outcome. You hear heroic stories about how international superstar Justin Timberlake shows up by himself on the set of Saturday Night Live and you realize he gets it! Contacts at Budweiser similarly said that Timberlake when hired as their Celebrity spokesperson was very easy to work with and wanted to make sure everything was done right. He is a really class act. He is not alone. But you have to know the difference between a Celebrity's agent trying to secure a deal for the money and saying anything and the Celebrity really believing in the product they endorse.
Social media has been an absolute windfall for companies searching for Celebrity spokespeople or endorsers! How? So many Celebrities take to Twitter to comment on many aspects of their lives including the products they use and the brands they support. If you can find anecdotal evidence like this that is authentic when searching or looking for Who Represents a Celebrity or a Celebrity that may be hired to become your next spokesperson, everything just works so much better!